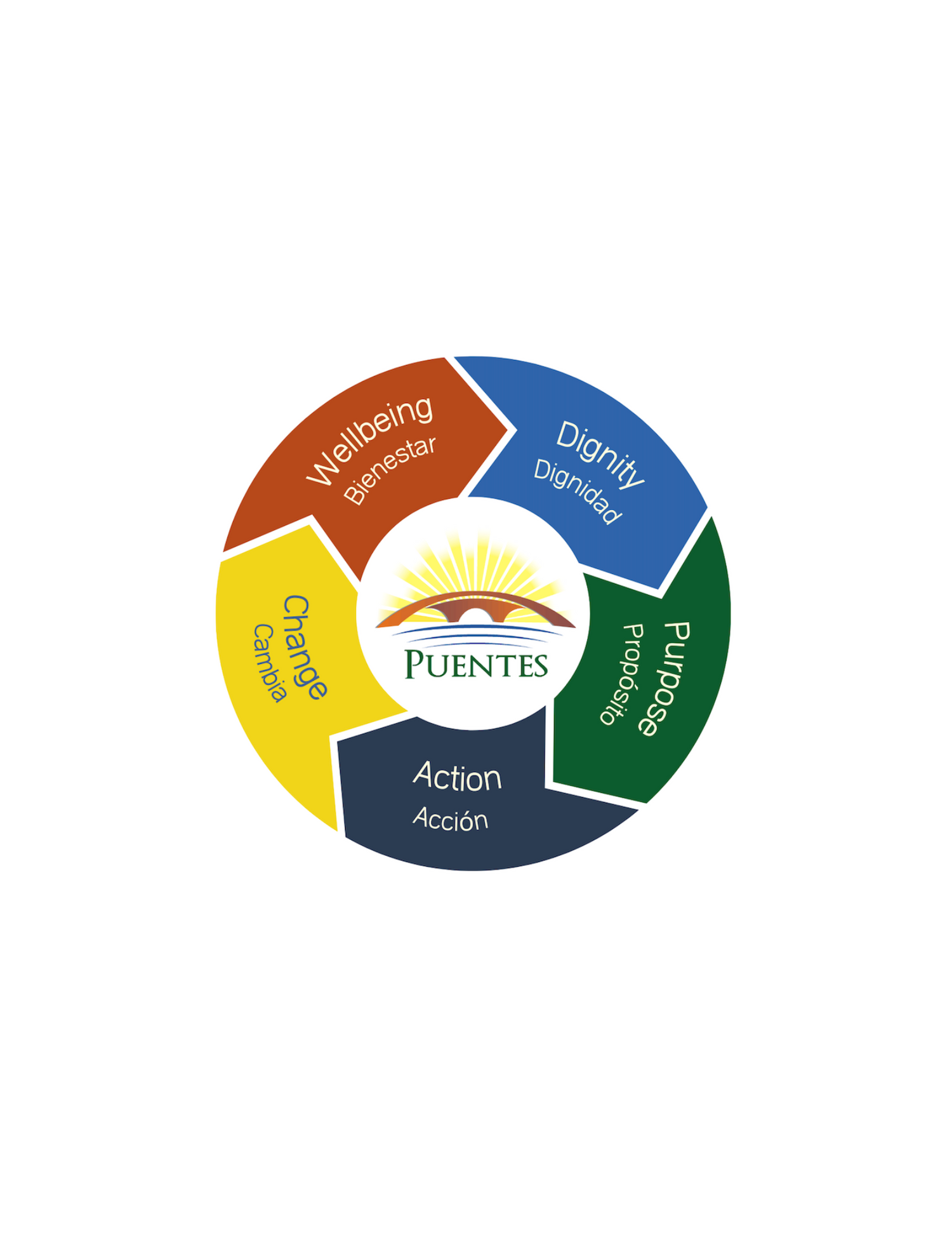 Puentes is a 501 (c)(3), nonprofit community-based organization focused on reducing systemic and structural inequity though the development of sustainable support and services which improve the social determinants of health in the communities we serve.  For greater clarity, we serve communities at a higher risk for poor outcomes as a result of the barriers they experience to social, economic, political and environmental resources.
In 2022, Puentes conducted 785 outreach events, all within our most vulnerable communities.  Our outreach methods are designed to provide service with the cultural and conditional knowledge necessary to overcome fear, distrust and other barriers that have contributed to longstanding inequities within marginalized populations.  We provide access to primary, preventative and behavioral health care, virus mitigation, victim advocacy, assistance for those at risk of becoming unhoused, support systems for law enforcement and social services navigation and more.       
Our outreach teams are, equally by design, diverse and representative of the cultures we serve.  This approach speaks to the fact that when working with hesitant, distrustful populations, it is imperative that messaging be culturally relevant and delivered by trusted voices that, optimally, allow people to see themselves, that is, with voices coming from someone who looks like them.  Quite simply, but we believe most effectively, cultural competency within Puentes is realized by hiring and empowering people from the communities and cultures we serve.  
Moreover, we are driven to affirm and embrace the diversity, beliefs, values and practices of people from different social and cultural backgrounds through the rise of an innate spirit of cultural sensitivity borne of curiosity, mutual respect and the eager acceptance of ways of being not necessarily our own.  We strive to seek understanding, recognize how one's own culture influences interaction with others and to becoming aware of cultural differences and similarities without judgement, asserting power or assigning them a value - positive or negative, better or worse, right or wrong.
Services provided through collaboration with Community Partners: